Water Volume inside piping system are usually calculated to size expansion tank and estimate amount of glycol to use. It's calculation can get tedious when many different sizes and segments of piping are involved.
P2 - Volume of Water Inside Piping Estimate
(Click image to enlarge)
CalcSheet P2
This tedious manual work could be easily performed by using our CalcSheet P2 - Water Volumne Inside Piping Equipment.xlsx. By entering pipe diameter and length, it automatically output its gallons per foot and total gallons of water.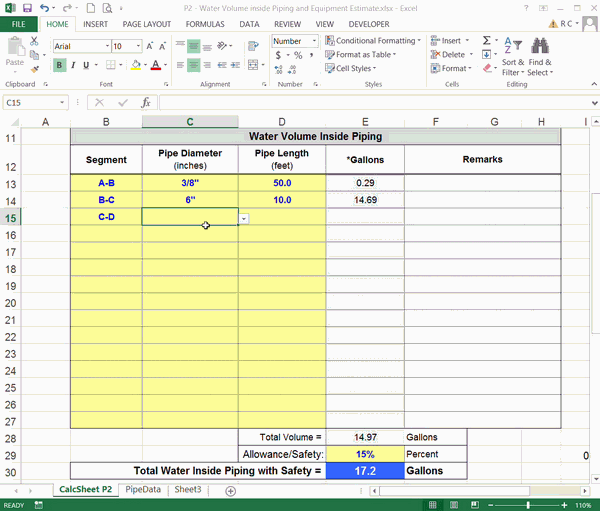 Topic: Water Volume Inside Piping
HVAC / ENGINEERING
ENERGY CONSERVATION
FINANCE
BUSINESS